PodcasT 100% IN SLOWER ITALIAN

Italy Made Easy Podcast is THE podcast for you if you want to improve your Italian Listening and Comprehension skills and have fun doing it at the same time!
Italy Made Easy Podcast is like no other Italian podcast out there, it is specifically designed as a learning tool to help you improve your Italian. 
Here's how our Italian podcast can help you:
Listen to the latest Episodes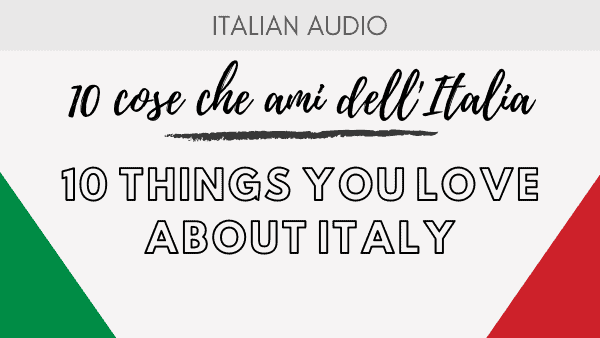 In this episode of Italy Made Easy Podcast we will talk about the top 10 things that visitors adore about our "Bel Paese". If you
Listen in Italian »
Subscribe using your favorite Podcast Player
What are you waiting for? Start listening in Italian today!
join our italian community