Have you always dreamed of speaking Italian fluently? Have you tried learning Italian in the past with little to no success?
Well then, you need this revolutionary program!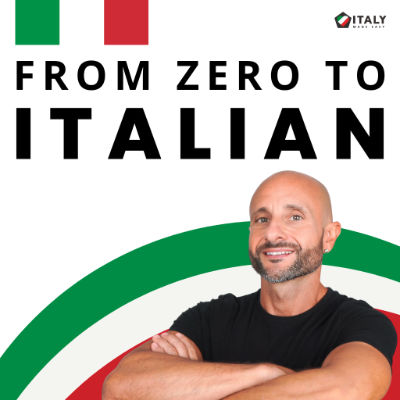 From Zero To Italian is the mother of all Italian programs, designed to take you from "zero" – not knowing any Italian – all the way to fluency. If you are serious about speaking Italian, then this Program is what you've been looking for. 

From Zero To Italian will help you succeed where other courses, apps, and programs have failed you.
Other Italian courses focus too heavily on drilling in grammar rules, memorizing set phrases, or teaching you a bunch of vocabulary with no understanding of how to actually use it in conversation.
Our focus in From Zero To Italian is COMMUNICATION – actually learning how to speak Italian!
You'll get unlimited access to From Zero To Italian as part of your Italy Made Easy Membership.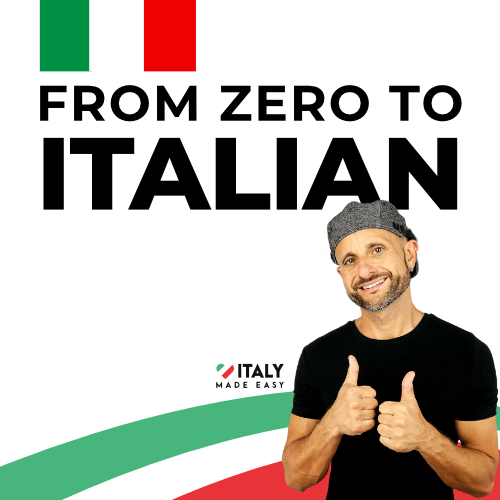 What is From Zero to Italian?
From Zero to Italian is our Flagship Italian language program.
It is a comprehensive and sequentially-structured Italian program comprised of 8 in-depth, fun, and engaging courses.
If you really want to learn Italian successfully, you need structure, clear explanations, expert guidance and, most importantly, an Italian language mentor who has your success at heart. 

That is exactly what you will get with From Zero To Italian.
We have personally witnessed many students who completed just the first course in the series and can communicate better in Italian than college graduates. 
Included as part of your Italy Made Easy Membership, you'll have unlimited access to all 8 From Zero To Italian courses.
What students are saying about Italy Made Easy

From Zero to Italian continues with:
Intermediate Italian Level 4 (coming in late 2024)

Advanced Italian Level 1 (coming in 2024/2025)

Advanced Italian Level 2 (coming in 2024/2025) 
Not sure about your level?
From zero to Italian is specifically designed for English Speakers

Manu's logical, innovative program has enabled me to learn verb conjugations, articles and adjectives, and nuances of the language in a way that no other approach has. He offers clear explanations in English, delves at times into the finer points of linguistics but never gets bogged down in the minutiae of rules, and encourages speaking and even thinking in Italian so that the student doesn't have to constantly try to translate in his or her head.
What Our students are saying
How From Zero to Italian Will Help You Succeed
Your personal success with Italian is our ultimate goal in From Zero to Italian. It's the reason Italy Made Easy exists! From Zero to Italian WILL help you get the results you want!
Here's how:
Produced by Italy Made Easy's Founder, Manu Venditti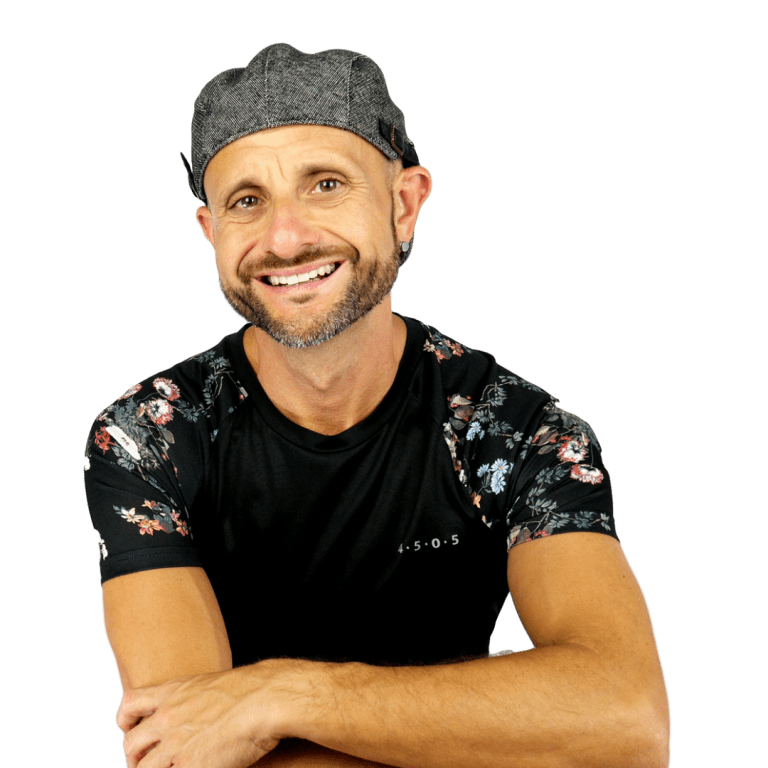 One of the key features of From Zero to Italian is that Manu is there to guide you every step of the way. Know that you are not on this journey alone! He teaches you the tools to study and learn Italian independently so that you can become responsible for your own success on your journey to Italian fluency! 
Some of things I like about this program are, lots of different exercises, ability to learn at different levels, listening comprehension exercises with related pdf, lessons that address a variety of grammar issues, such as ce,ne, reflexive verbs, the two past tenses, being able to tune in at your leisure and jump into any exercise that interests you, listening comprehension exercises in slow Italian, a very personable instructor who is genuinely interested in your progress.
Your learning is boosted with a wide variety of additional audio and visual resources

What Do You Get in The courses?
Creative Writing Exercises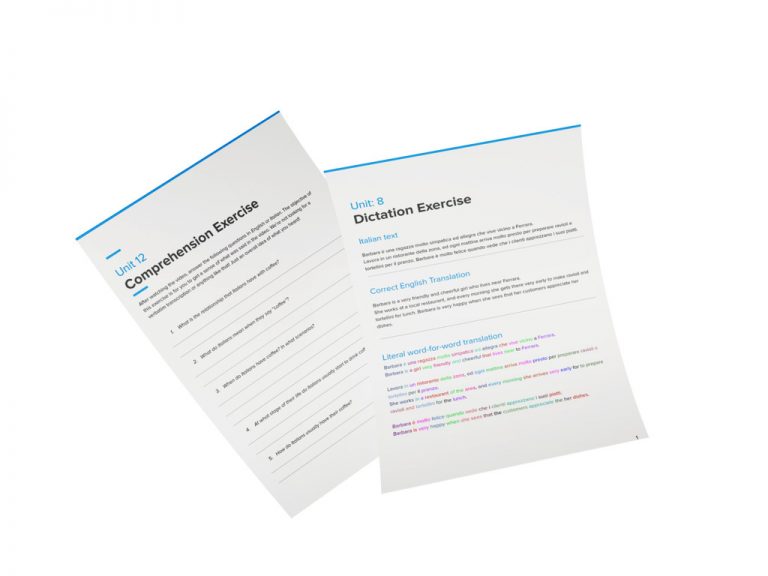 Real Conversation Analysis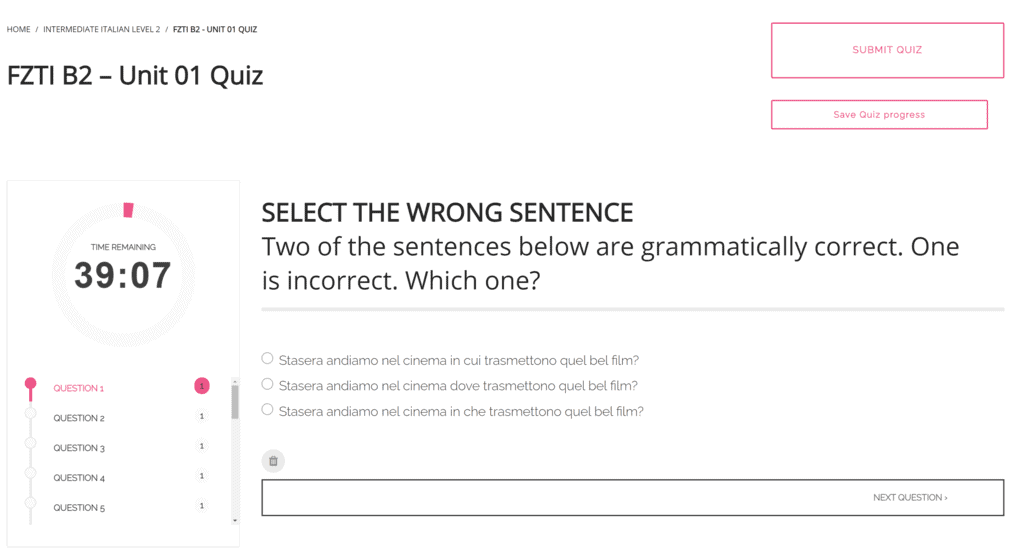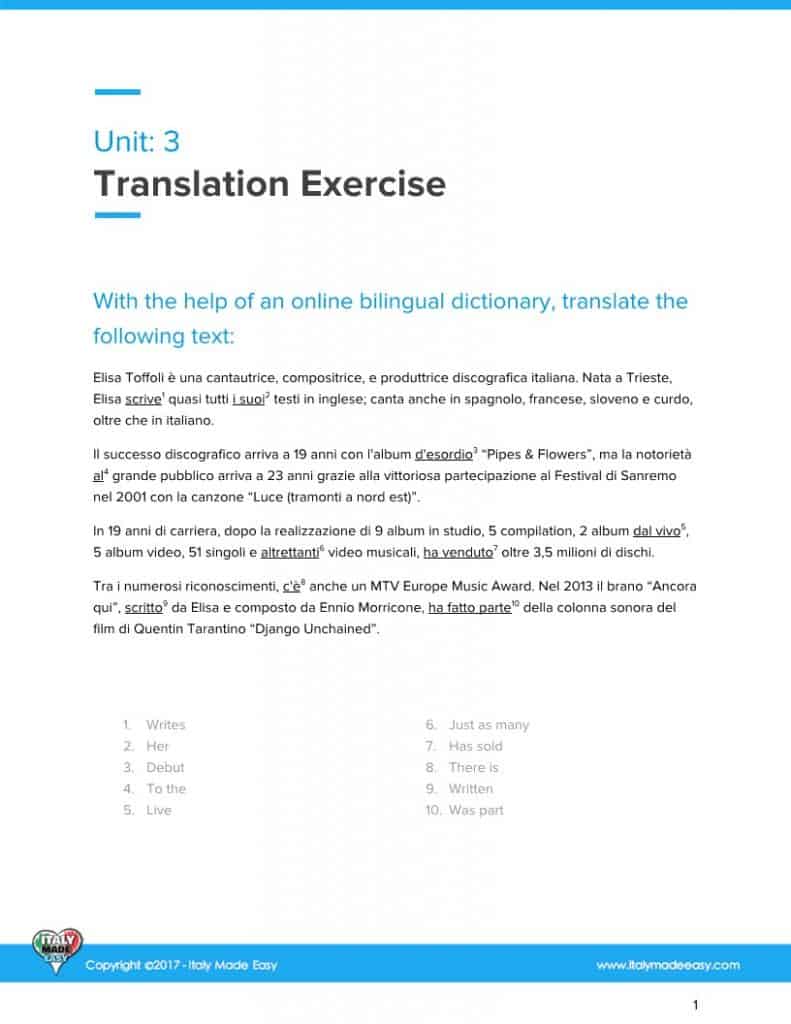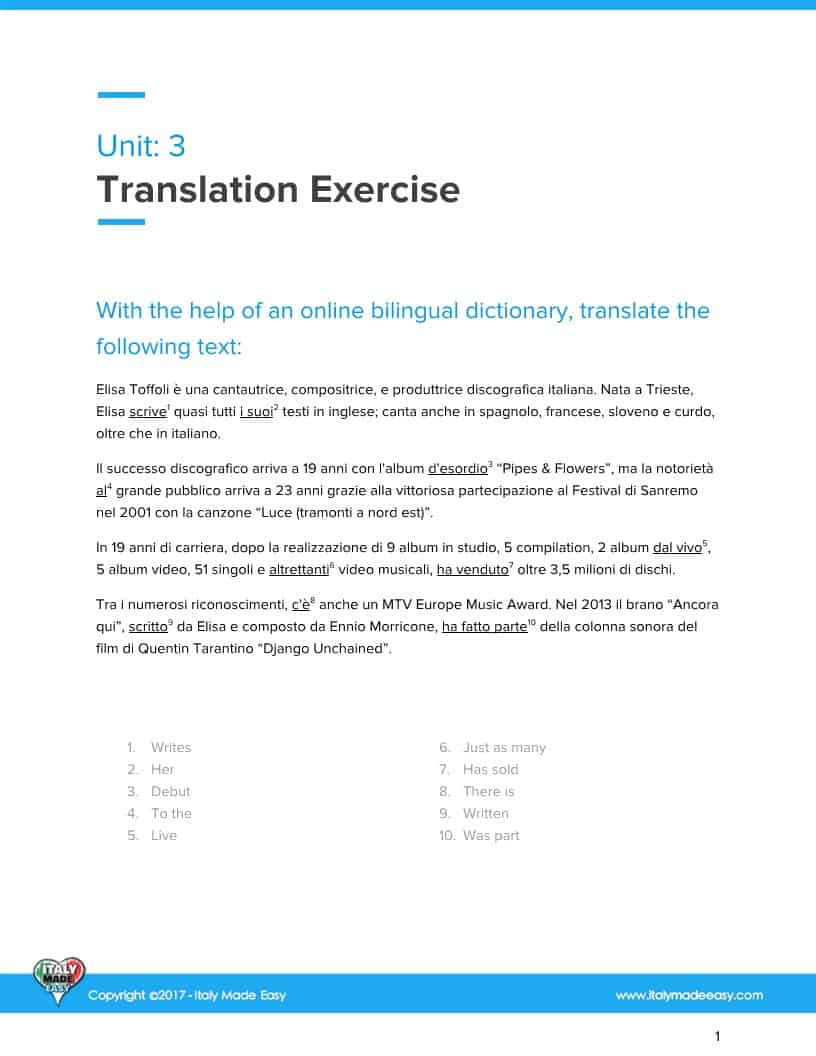 All of these exercises within From Zero to Italian have been meticulously created to be effective educational tools. They are designed to improve every aspect of your Italian and get you speaking just like a real Italian.
As part of your Italy Made Easy Membership, our program From Zero To Italian alone represents outstanding value! The amount of content, resources, and support in this one program is unsurpassed.
Become an Italy Made Easy member and start From Zero To Italian now! It will be the best decision you've ever made!
Since enrolling in the course I have been able to go step by step to learn the foundation of this beautiful language. The videos, shadowing exercises and other tools all contribute to a comprehensive approach to understanding and speaking . After failed attempts at a local college in a large group I finally feel that I am accomplishing my goals. Italy Made Easy has made it all come together for me . Manu is terrific and the courses offered exceed all expectations .
learn the basics of the Italian language step by step

Italy Made Easy

Private Tutor
| | | |
| --- | --- | --- |
| | Italy Made Easy | Private Tutor |
| | Yearly Membership | per year3 |
| HOURS OF TUTORING | +1201 | 104 |
| COST PER WEEK | $9.50 | $100 |
| Step-By-Step Curriculum | | |
| Progress Tracking | | |
| Learn Whenever You Want | | |
| No Commute | | |
| Take Lessons From Any Device | | |
| 24/7 Access To All Resources | | |
| Re-Watch Any Lesson | | |
| Supportive Community | | |
| Access To Multiple Native Speakers | | |
| Self-correcting Quizzes + Explanations | | |
| Share Experience With 2,000's Like-Minded Learners Of Italian | | |
| Lessons On The Go (Learn While Communiting) | | |
| Detailed Lesson Notes For All Lessons | | |
| Clear Grammar Explanation - Never Be Left Wondering | | |
| Lots Of Practice Opportunities | | |
| Will Take You To Fluency At Completion Of All 8 Courses | | |
| Clear Plan/Instructions For Practice & Self Study | | |
| 100% Money Back Guarantee | | |
Based on completing 2 From Zero To Italian courses within a year. Each one of our course levels has approximately 60 hours of video training. Don't forget that your Italy Made Easy Membership also gives you unrestricted access to all of our other courses and a ton of Italian resources, live events and student engagement activities, so the actual number of potential hours of educational Italian content is far greater!
Based on 2 lessons per week at $50 per lesson from a professional language tutor. A student would need to see their tutor at least twice a week in order to achieve any level of actual results.
Twelve months is the average time it takes students to complete 2 From Zero To Italian courses. Time varies, and each course can be successfully and proficiently completed in 3 months by students who can spend an hour a day, 5 days a week.
Our courses are designed to make you feel like you are learning Italian with a private tutor, in the comfort of your own home.

When participating in the course and its units you almost feel like a student who is attending private language lessons. The mixture of knowledge transfer, practice, speed fire exercises, comprehension challenges plus their extensive explanation, homework and valuable tips to continue your learning.
Since From Zero To Italian uses a very unique approach to teaching Italian, we recommend you start from the first course in the series, Beginner Italian Level 1, even if you have already covered the basics of the language in another program.
Fun fact: 90% of our students in the Beginner course are not complete beginners! They have all tried to learn Italian before and felt they did not make enough progress. When they come to us they have one "ah-hah" moment after the other as they finally GET IT.
You, too, can experience this feeling!
If You Feel Like You Want To Skip The Basics...
You can, of course, start the program at any level.
Our Italy Made Easy Membership gives you open access to all From Zero To Italian courses, so you are free to start at whichever level you feel is best for you.
You're never locked into a course, either. If you begin a course and feel that you should move up or down a level, then you certainly can. We will always support you! We want you to succeed.
Not sure about your level?